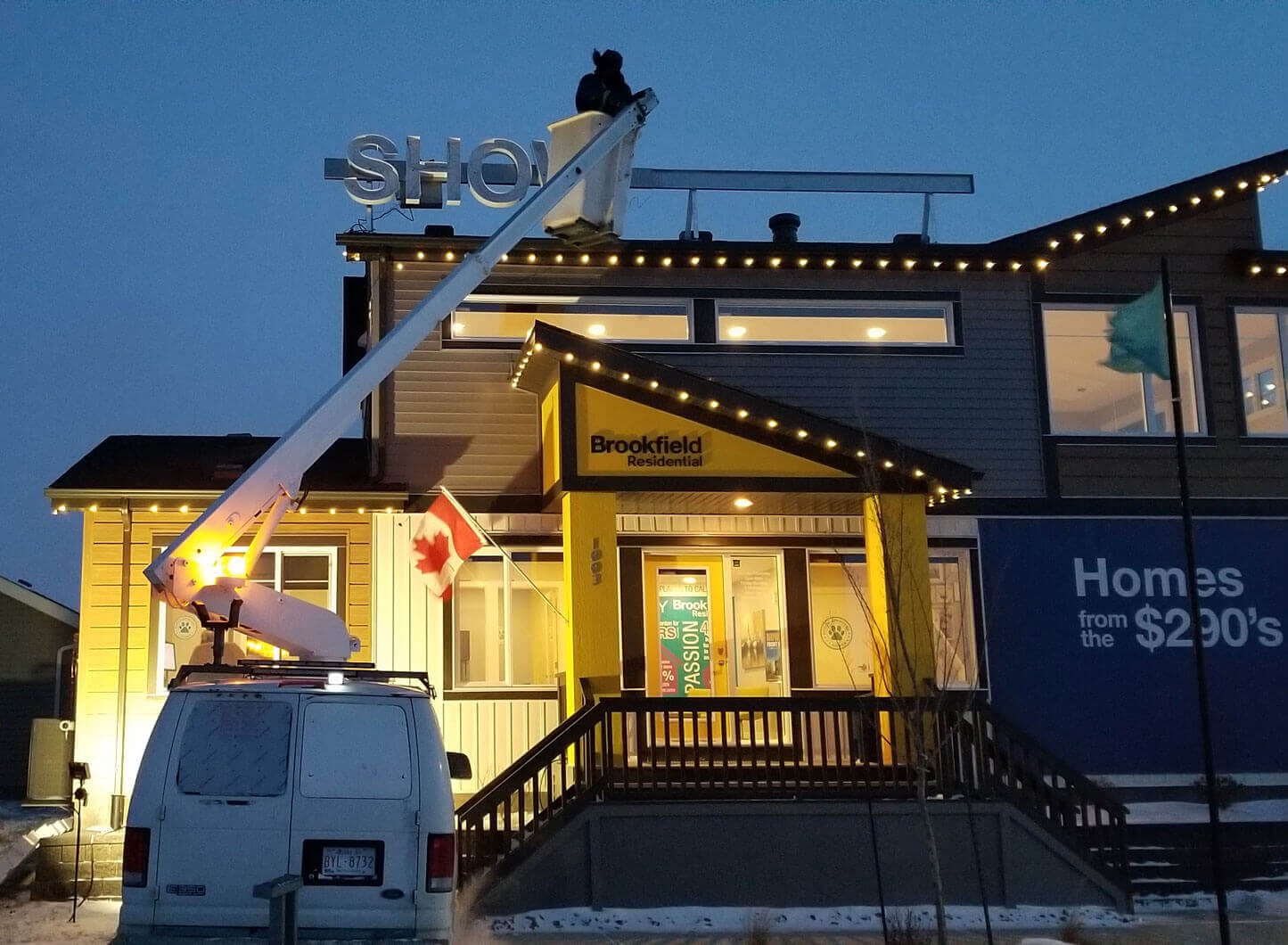 Bucket Truck Services
Bucket Truck Services Sign Installation & Service Providers Edmonton
No matter what type or size of commercial sign project you need, from installation to business sign repair, or a light retrofit, our team is able to help!
With over 20 years of sign service and bucket truck support we specialize in commercial signage and lighting installation and repairs.
Whether its a new fascia sign or a pylon sign that needs new LED lighting to be upgraded our fleet of bucket trucks and sign technicians can help! 
We can assess and quote freely to help with any retail signage and way-finding signs such as commercial pylon signs and fascia signage.
Even the best sign can't compensate for a poor installation. A correctly installed sign will add to the appeal of the new sign, maximizing the project's ROI.
A poorly installed sign tells customers, employees, and suppliers that "doing it right" is not your company's priority.
Let our professional installers and fleet of bucket trucks maximize the impact of your new signage in Edmonton, Calgary, and surrounding areas today!
Great reasons to use bucket trucks ad professional sign technicians:
They have extensive experience working with the materials.
Quick turn arounds using the latest bucket truck equipment available for the job
Their experiences allow them to choose the best method to install and secure your sign.
They've spent years dealing with unique situations so they can handle whatever comes up.
Great reasons to use a professional sign company with bucket trucks and the most up-to-date technology:
Fast service and turnarounds
Proper support and maintenance 
Affordable and scalable services
Large range of capabilities
Flexible in changing scope of projects 
Have questions? No problem! Feel free to ask our team of experts. We are here to use our 20 years experience and help you with a customized solution today!